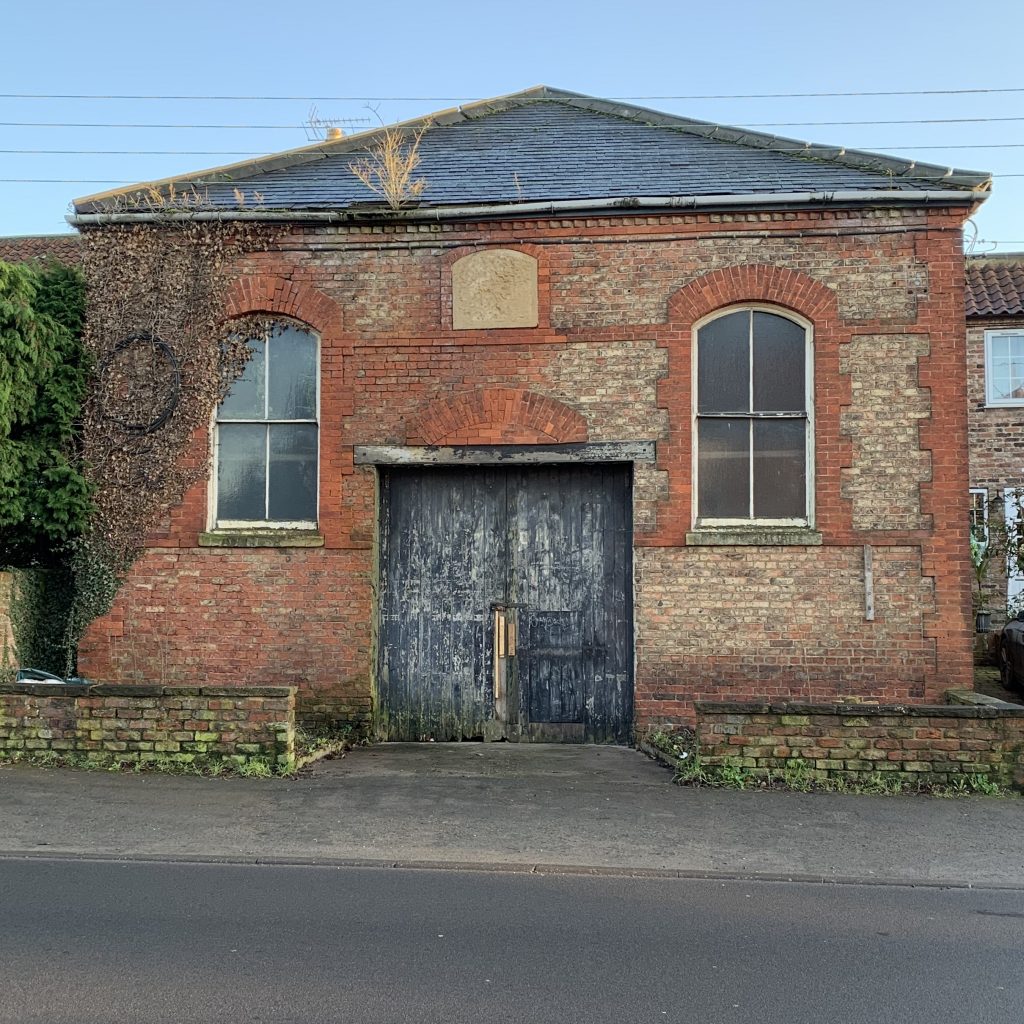 You can follow our separate account for the chapel renovation on instagram
Around a year ago Chris happened to drive past this derelict chapel and saw a for sale sign. A lot of people have asked me how we found the property and the answer is as simple as that. Properties like this don't come up too often so i think there was an element of right place right time involved. As is often the case with properties like this the sale was best and final offers by a certain date. I was pretty surprised that we won to be honest, but i think the sheer scale of the job probably put a lot of people off, its not just a renovation, it practically a new build within the existing shell.
Purchase
We had our offer accepted at the end of march 2019 and didn't have the keys until the end of december that year, so you could say it was a complex (and stressful) process. Due to the state of the property and it not currently being a residential dwelling we could not get a conventional mortgage as there was no saleable value to the building (according to the banks anyway) so we had to get a short term development loan; via a mortgage advisor. The fees and interest are much higher than a conventional mortgage (around 10%), and there was a lot of unexpected issues with the lenders solicitors during the process which we were never forewarned about and we did feel quite misled by the lender as we weren't warned that would have to pay their solicitors fees (which were extortionate). The purchase process cost about 5 times what we have previously paid when making a conventional purchase. I honestly wouldn't recommend this option; we had a very stressful few months during the purchase process and I did at one point think of backing out; but as we'd already paid out quite a lot of money in fees we kept going with the process; and luckily it all worked out in the end. However, as stressful as this process was it was a means to an end as there is no other way that we would have bee able to make the purchase as unfortunately we don't have the cash just lying around! so if you are ever in a similar situation make sure you get guidance up front of exactly what will be required and how much the process will cost.
The property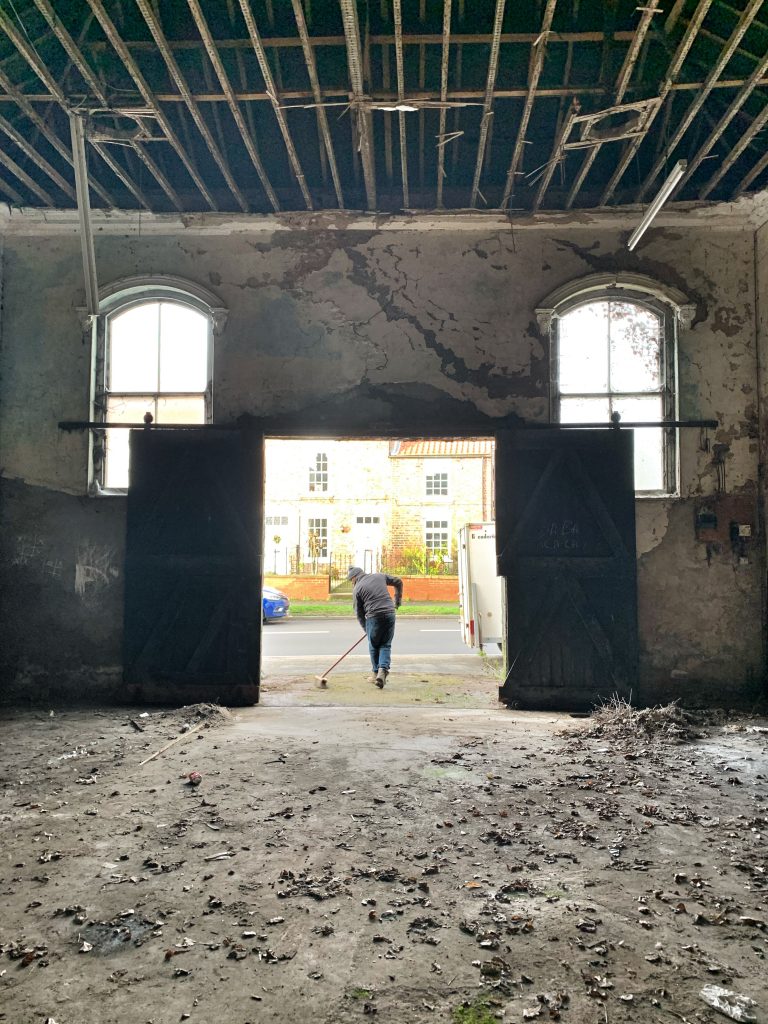 The property is a primitive methodist chapel built from 1866 and used for this purpose until the 1930s. After this point as far as we are aware it has just been used as storage, It certainly hasn't been maintained in any way!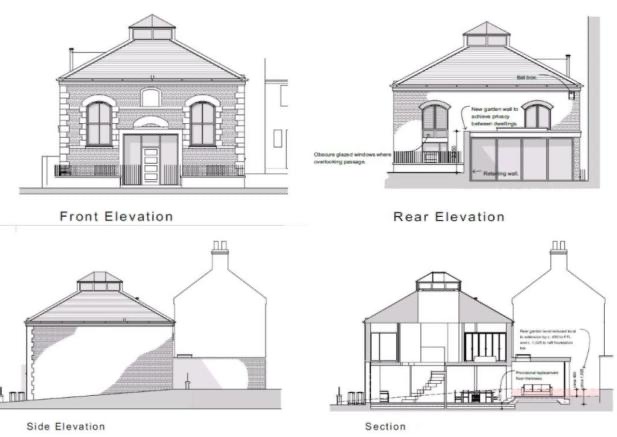 The property came with planning permission to convert into a house and add a single storey extension to the rear which will form an open plan living area. We are currently in talks with the planning department to make some minor alterations which may affect the floor plans, so I will share the floor plans with you at a later date. For a small fee the planner was able to come out to give us some guidance to what kind of alterations would be acceptable. we then submitted a planning amendment with new architects drawings (we contacted the original architect who charged us an hourly rate to amend the original plans) to get the alterations approved. Currently we are planning – downstairs: Entrance hall, snug, study, utility and open plan kitchen/dining/living area; upstairs 4 bedrooms, one with ensuite and a family bathroom.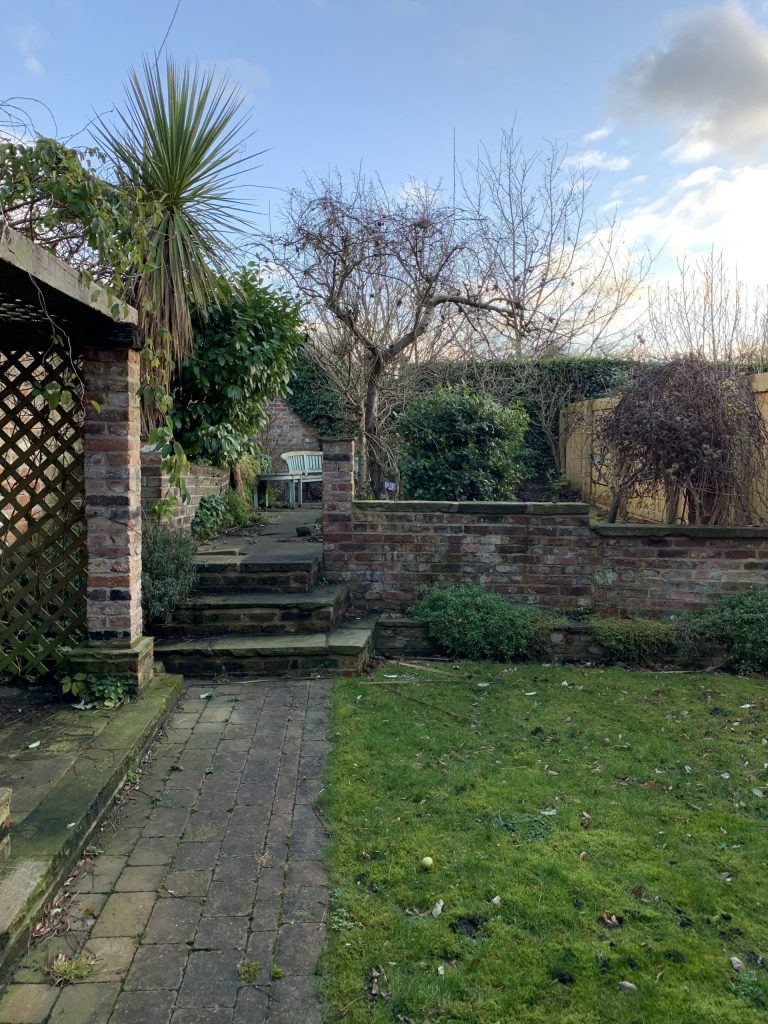 The external structure of the building is sound but thats pretty much it! Its basically just a shell and we will be completely building the interior from scratch and trying to add in some features to fit with the era of the building; so mid-victorian. We are replacing the beautiful curved windows like for like which will be a wonderful feature. Currently there is a wide entrance with sliding garage doors which will be replaced with one wide door flanked by glazed panels to let lots of light into the entrance area. On the top floor we would like to keep the ceiling vaulted up to the roof trusses with some exposed beams which will not only add character but give a lovely high ceiling. Chris along with his dad who run merida group construction together will be doing the majority of the building work themselves, we may get in some subcontractors to do some of the more specialist things such as the roofing and boiler/underfloor heating fitting.
Pre-building
A bit of useful information for anyone who is thinking of doing a similar project, I'm just going to list all the things we did prior to starting building. Im not going to go into planning documents and planning permissions here as we have only had to make minor changes so i can't really give any advice on this.
–Arrange a building warranty. As you would do with a new build property. As this project is converting a non domestic property to a house a warranty on all work done is advised; for us it was a requirement on the part of the lender also. There are many different companies that do this; it important ensure that they cover everything you would like and are approved by all lenders. After you have purchased your policy an assessor attends at various point during the build and checks that everything is being built to a good standard. It depends on what type of warranty you get but these will usually cover against any building defects for around 10 years (not wear and tear!) so are well worth having just in case something goes wrong, and most mortgage lenders will require this.
–Appoint building control. You can either use a council or private building control. We used a private contractor as its someone we have worked with before and already have a good working relationship with. We have used council building control in the past and its been more difficult to get appointments etc, obviously this will vary and both are as good as each other. They will sign the property off which is essential.
–Register the address. The chapel had no address! Until it did we could not deal with any utilities etc. This was just a simple application to the local council to get the house registered.
–Utilities. We got in touch with the local area gas, electric and water suppliers to have these utilities connected. There was already a water connection so this just need a reconnection. There was also electric although it was an ancient supply so this needed replacing. A new gas connection will be made. Due to having existing water/electric provisions and being close to the gas supply this was not too expensive for us to have done. If you are more isolated or supplying a property that doesn't have a previous supply this can run into the £10,000s; so something to think about and possibly research before you start a project. You will need to get in touch with your local area suppliers as it does vary by region.
-Structural engineer. As we are putting in a first floor and knocking through the rear of the property a structural engineer is required to make the calculations of what size and type of structural materials (i.e. joists, lintels etc) need to be used in order for the building to be structurally sound. getting this done before starting building is essential in order to plan the build and not need to make any unforeseen alterations down the line.
-Quotes. We also got a few quotes from the few sub contractors who we are using-plumber scaffolder, roofer; just to give us an accurate estimate of the costs. Unless you are in the building trade and have a good idea of the work needed and costs involved its good idea to get a builder to come and look at a renovation property before you even make the purchase, just to give you an idea of how much things may cost and the work that is required. Obviously you can get some more accurate quotes when you are ready to progress.
After all of this was in place we were able to start building! i will be back with more blog posts detailing the building process and also the design and interiors later down the line.