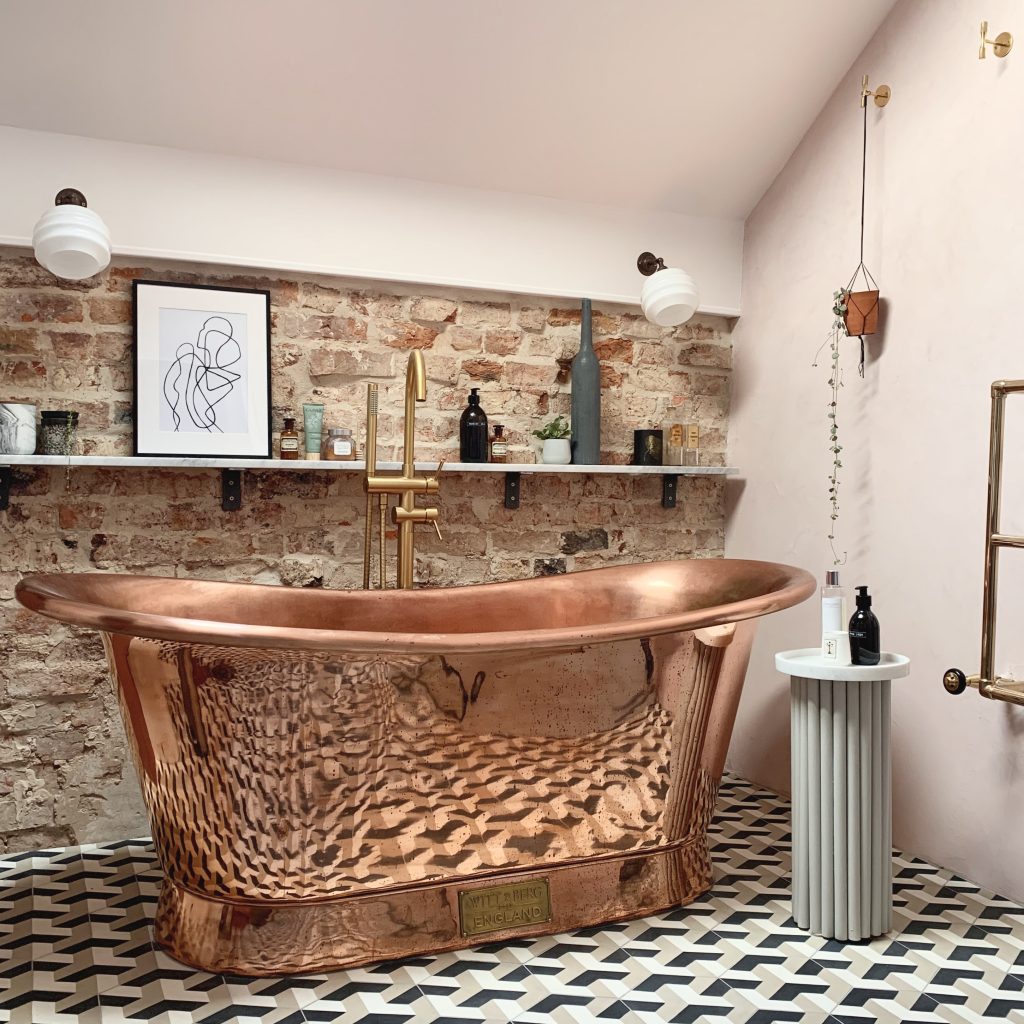 Over the past few months I've noticed a few of the column style tables popping up on social media and interior magazines. I'm very much a fan, and obviously needed to have one! These haven't (at time of writing) really filtered down to mainstream interiors shops or the high street yet.
To me it seemed something that looked fairly straight forward to make myself, so obviously I had to give at a go!
Materials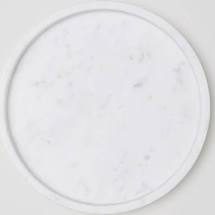 For the top of the table we purchased a marble tray for about £20 from H&M who have the most excellent homeware department. they had sold out of the exact one i used but i have linked here to a similar one from john lewis
.
.
.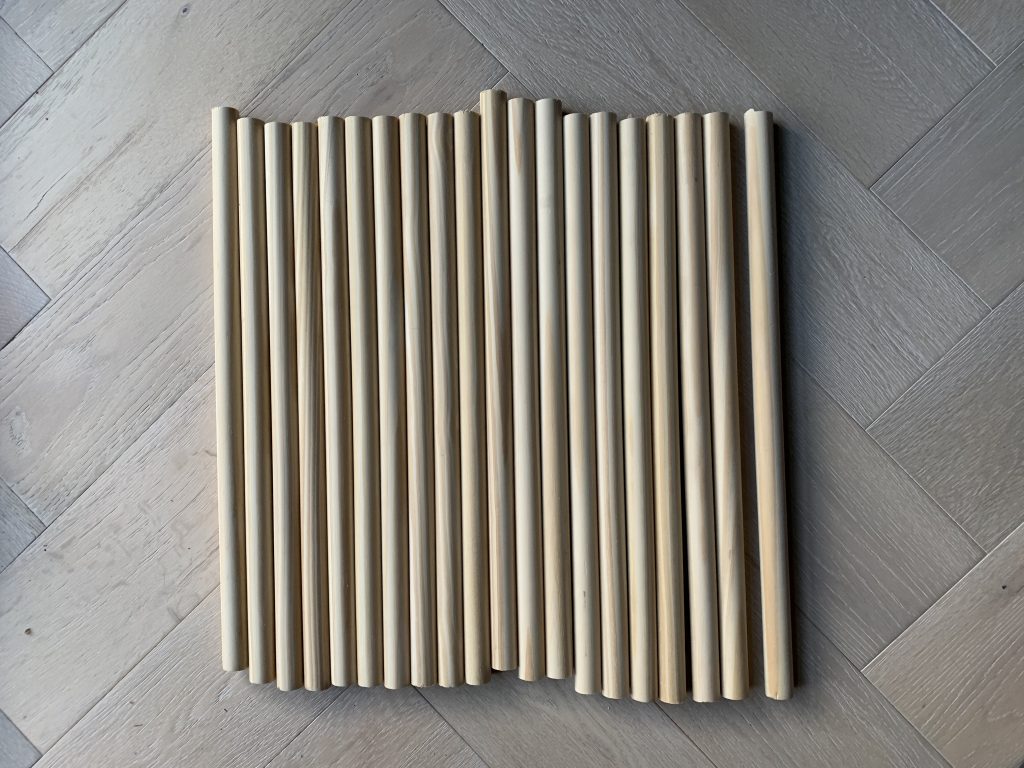 Finding the wood dowel for the column part took a bit of research as you could easily spend quite a lot of money on these, making the whole project more expensive. I Found a 5 pack of 1.2m long broom handles from screwfix for £8.99 of which I bought 2 packs. We the cut the rounded part off and cut the remaining lengths to around 55cm. We used a circular saw to do this but any saw is fine.
.
.
method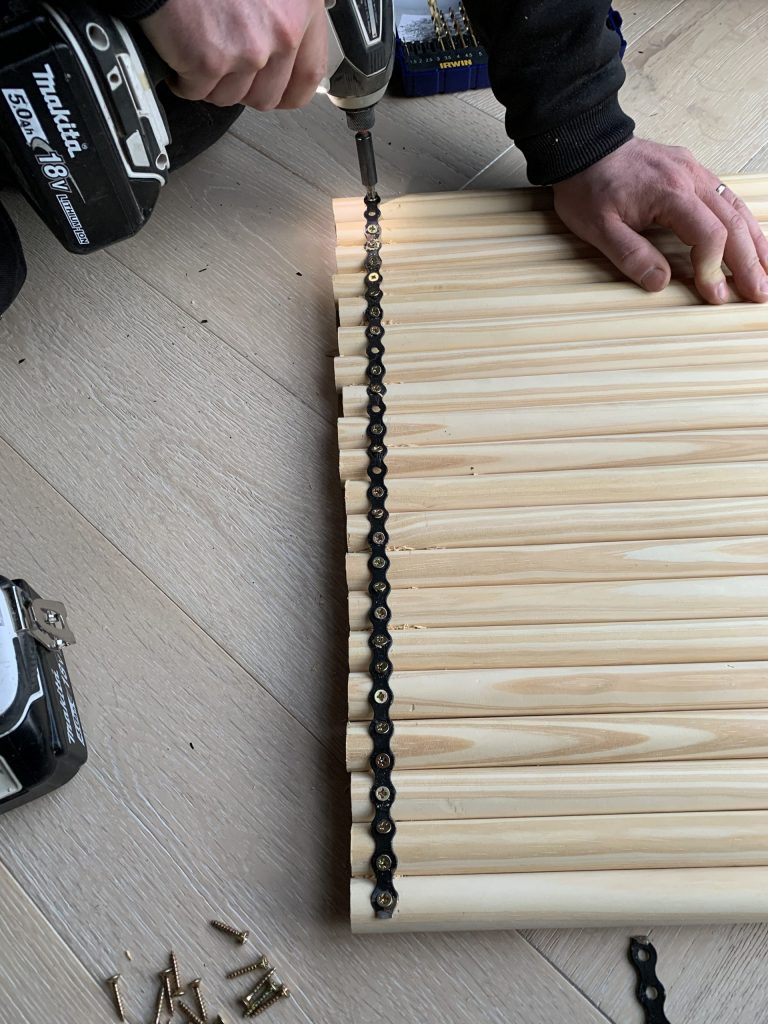 We attached the wood together using a flexible metal strap band ( i have linked one for you here) we made sure that at one end all the ends of the wood were totally flat so only one side would need adjusting. (clearly we didn't cut all the dowels all that evenly!!) once everything was all joined together we curved it all into a cylinder shape and joined together using a separate piece of strap band. at this point we were able to even off all the uneven pieces of wood using the circular saw for the more obvious bits and sanding the rest.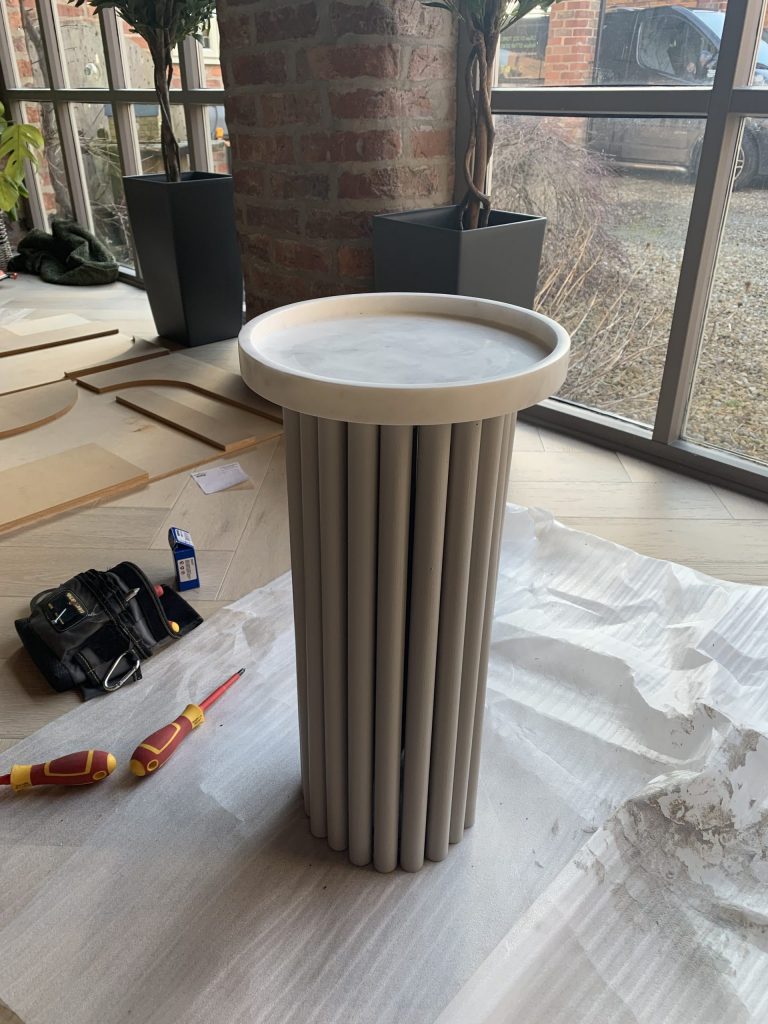 I then very simply painted the column using farrow and ball purbeck stone estate eggshell and glued the marble tray to the top using gorilla glue. I put a couple of felt pads on the base just to protect the floor.
And its as simple as that! I did come across and alternative method of doing this a few days later which involved gluing the wood to a large cardboard tube which I may try in future. Let me know what you think, and as always if anyone has a go at making this be sure to let me know as I'd love to see!